Disney Magic Hour Episode #16 - Disney Movie Hour featuring FANTASIA
The Disney Magic Hour returns with the continuation of our Disney Movie Hour segment. This week we discuss and review 1940's FANTASIA.
As we have before, three questions will be asked of the film. What is the iconic image? Is there a message/moral or does the film aim to elicit an emotion? And finally, does the film hold up?
Here are some examples of the concept art developed for FANTASIA.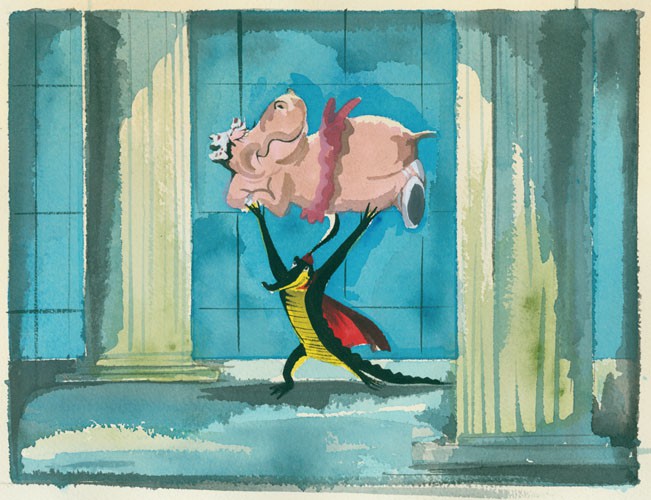 Here you see Wilfred Jackson posing as an animation model for Chernabog in the Night on Bald Mountain sequence which we make note of in this week's show. Jackson was also the director of the sequence.